I have been in the web design and hosting business for 16 years, initially with a business called 'Viper Net' providing dial-up access, hosting and website design. Viper Net was sold in 2001 and a collaboration with Jay Moreno began shortly afterwards, initially under the name Webd247 and later as Red Flame Media which operated on both sides of the Atlantic after Jay, originally from Oldham, Manchester, moved to San Antonio, Texas, USA. Two years ago Jay's business went in a different direction and three years ago, in 2013, and we dissolved the partnership, but remain good friends.
After the split I rebranded, taking on two separate hosting partnerships with two of the largest providers in the industry. My new services were called iHOSTzone (Internet Hosting Zone) and Unlimited Monkeys (a quirky name derived from the old infinite monkey theorem that if you gave a monkey a typewriter for an infinite length of time it would eventually write the entire works of Shakespeare). Both services provided:
Web Hosting
Website Design & Construction
Responsive Websites
Content Management
Domains (register your website address)
SEO (Search Engine Optimisation)
Web Marketing
And more...
2017 and
Moving forwards, managing both hosting platforms was proving time consuming and inefficient. Also, with web security becoming a growing issue, the companies providing my hosting infrastructure were proving to be poor on security and sites were frequently being compromised. I looked around and found another company that I had known of for around 10 years was proving to be one of the leading secure web hosts for Joomla and Wordpress Content Management System (CMS) based websites (which I tend to use most of the time). All my existing client's websites will be moved to the new server I'm launching with this company early in 2017, which will continue to use the iHOSTzone brand. This move will improve security substantially.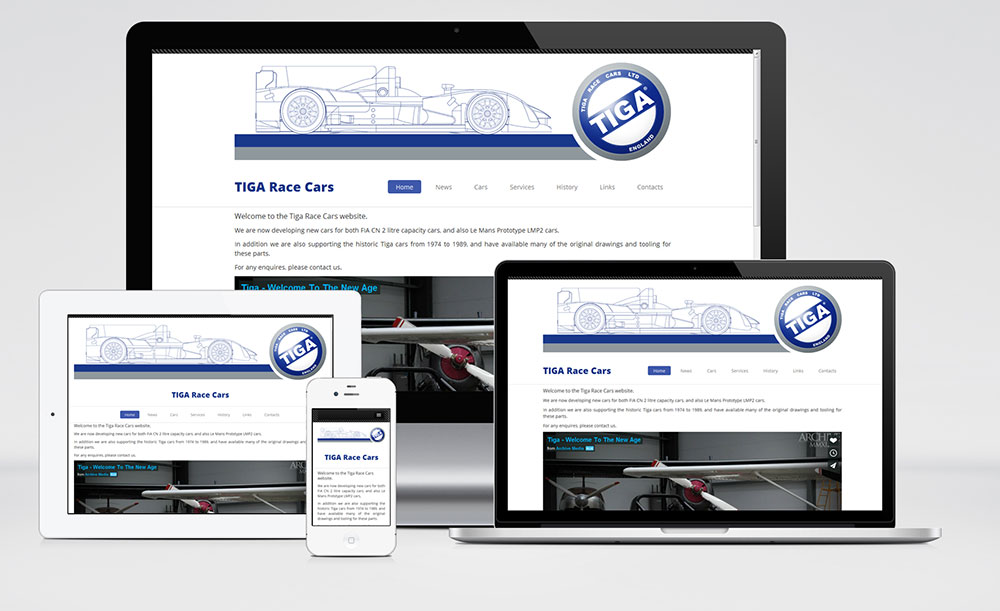 RESPONSIVE TEMPLATES
All new websites are built on either the Joomla or Wordpress Content Management platforms and all websites are 'responsive' for compatibilty with mobile devices.
Recent sites include: www.netvu.org.uk, www.dedicatedmicros.com, www.moluto.com, www.wilksch.net, www.tigaracecars.com and www.freddiehunt.com.
If you're interested in a new website email me!