'The Hunt for Le Mans'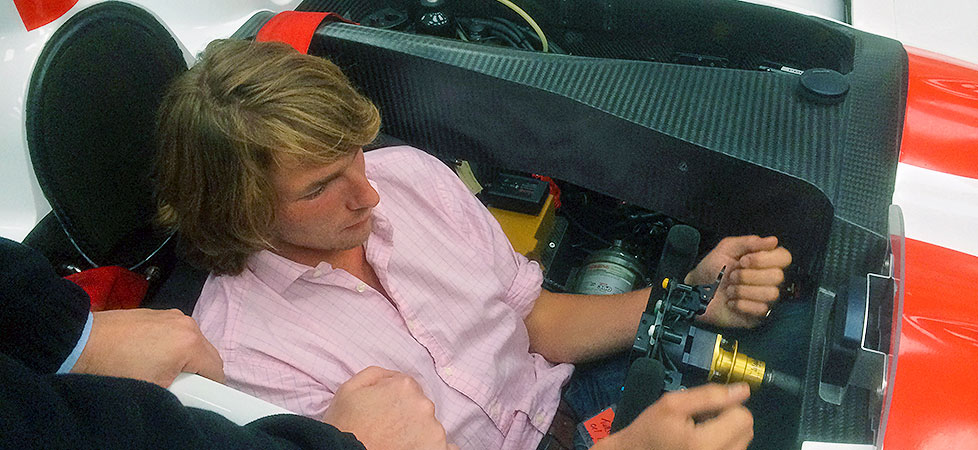 In early 2014 Tim Arnold has been helping and is continuing to help Freddie Hunt in the quest to rekindle his career as a professional racing driver after a break of a couple of years.

Freddie Hunt is (along with his brother Tom) one of the sons of 1976 Formula One World Champion and iconic British motor racing legend James Hunt, who along with Niki Lauda was recently portrayed in the blockbuster Ron Howard movie 'Rush'.
'Rush' is about that legendary 1976 Formula One World Championship season and the rivalry between Hunt and Lauda.
With Formula One currently being an unrealistic proposition, seats being scarce and most teams requiring paying drivers with substantial budgets, Freddie is focussing his sights on the World Endurance Championship (WEC), Le Mans Prototype Sports cars and the Le Mans 24 Hour race.
Through an introduction made by Tim, Freddie is currently working with a manufacturer team of LMP (Le Mans Prototype) sports cars and is on 'The Hunt For Le Mans'.

If you are a company or individual interested in sponsoring Freddie or becoming a commercial partner, please call Tim on 07800 715450 or use the form on the contact page to submit your enquiry...